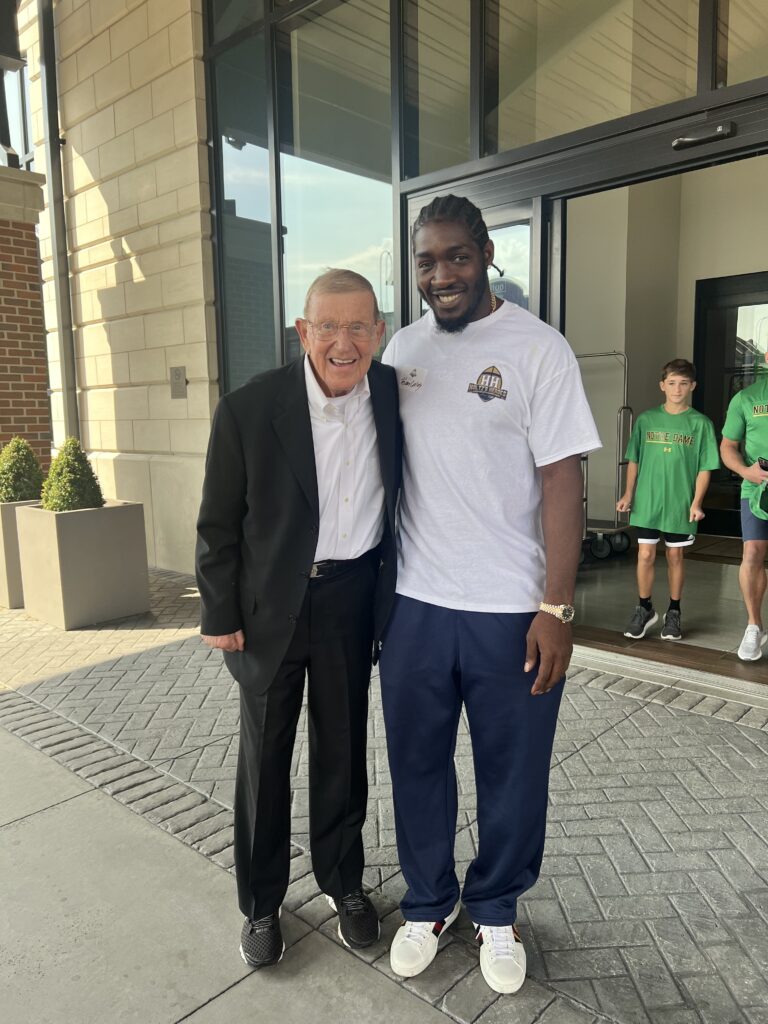 University of Notre Dame, double major, Philosophy and Business Economics.
West Palm Beach, Florida is where Tevon grew up playing multiple sports, and playing Trumpet in the band.
After attending Notre dame in college, Te'von entered the NFL draft and signed with Oakland raiders, now Las Vegas.. after college bouncing between playing professional sport and managing businesses, striving to be my best both on field and off the field in the business world, and using my skills both both and apply them
Te'von care about giving back to my communities, and all communities, and wants to contribute to society . He knows he has led a blessed life and wants to help others who need guidance, and help others to make a positive impact on others. To this end, Te'von is the Founder of Tough Choices Foundation (501c3) this non profit helps to mentor youth to achieve success beyond their wildest imagination. He considers himself a Philanthropist, and dedicates his time and other resources to making a positive impact, wherever he goes.
Te'von loves swimming and working out, physical fitness is an important part of his life.
Te'von is an incredibly hard worker, who loves the Notre Dame community, he wants to help others learn how to tap into themselves to motivate them to be their best.
Te'von is currently Business developer for apps on App Store, his newest project is an App, that Connects celebrities with their fanbase
Real estate
Some of his awards include: High school Under Armor All American College All American(2018).